Sibylle Chaudhuri
29th November 2022
As of last Sunday, we are officially in the run up to Christmas and the hunt for the perfect present has already started.
The end of the year is very often a challenging time for most of us. But why? Winter is the time when nature slows down, recollects its strengths, and recharges its batteries. All living beings reduce speed.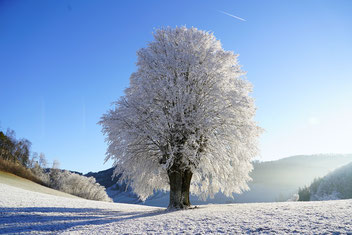 But what do we do? 
Instead of taking it easy and spend more time with our family and friends, we change to higher gear and run on all cylinders. We kick off.
Images (left to right) by Andi Graf, Silvia, Mario Cvitkovic from Pixabay
We set our bars high, everything must be perfect for the celebrations, and we immediately start preparing. The house must be properly cleaned and decorated – and it better be perfect. There are at least 10 different cookies to be baked, as well as the Christmas cake, and gingerbread. We want to buy the perfect present for everyone and wrap it exclusively. We dance on every Christmas party. We meet friends for mulled wine on crowded Christmas markets. Of course, we need to find a just the right Christmas tree. We must plan and prepare a festive Christmas menu with at least 5 side dishes. And there is still New Year's Eve to plan and prepare.
"Maybe Christmas, he thought, doesn't come from a store.
Maybe Christmas perhaps means a little bit more." 
Dr. Seuss – "How the Grinch stole Christmas"
Truth be told, we do NOT need to do any of it. We can decide not to participate in the festive season frenzy and to get out of the collective Christmas stress.
How can we reduce stress at this time of the year to be able to concentrate on the important things for us, and experience a few magic moments?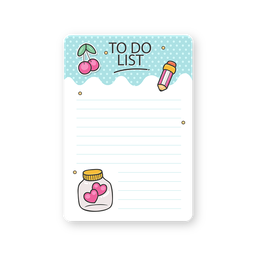 Discuss with family and friends what it is that you all have in mind for Christmas, your expectations and wishes. This will help you to come to a mutual understanding and to agree on a plan that will satisfy everyone in some way. After you have done so, make a to-do list with everything that has to be taken care of and who is responsible for what. 
This way you will have support and it will help you to stay on track. Also, it really feels good to sit down in the evening and tick off everything you managed to do during that day.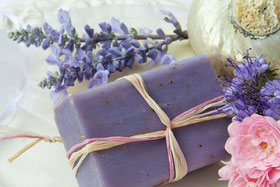 You can spend quality time with your family and friends, have a good chat, and just have fun. Moreover, you not only bake cookies, Christmas cake, gingerbread, and Co. for yourself; at the same time you can create homemade Christmas presents for your loved ones. This way you do not need to stress yourself with shopping; and your friends and family can make the best use of their homemade presents. From my own experience people love homemade cookies, but also cake in a jar, handmade soap, bath additives, and candles; as well as homemade jam and vegetarian bread spread. Also, everything in a jar is easy to wrap nicely. You just need a beautiful ribbon, a little fir twig, and a gift tag, e.g. a simple piece of cardboard which you can sign with a red, green, silver or gold marker.
When we create something with our hands it can be quite ruminating and soothing.
Just like baking and doing handicraft with family and friends, the atmosphere is relaxed and at ease when everyone works together. This way everybody participates in making it tasty and festive. Some can take care of the starter, others the main dish, and some the dessert. The rest can set the table, decorate it nicely and take care of music and the drinks.
It does not always have to be a roast. Lasagne, Tortellini or mushroom risotto are a delicious alternative.
You can organise everything just the same when you have friends coming over. Everyone will bring something or you prepare it together. They will be happy to help. This way they don't need to think of a "present" to bring along. Once they have arrived at your home, hand them a drink and give them small chores to do e.g. preparing the salad, setting the table, taking stuff from the kitchen to the dining table and vice versa, etc. You do not need to take care of everything on your own and they will be involved in the events and therefore feel more comfortable. This way everyone will be more relaxed and at ease.
You could ask your family and friends to stop exchanging present for Christmas. Let them know your motives so that they can understand you.
In case they will have none of it you could still agree on a Secret Santa. Here as well you can use homemade presents; or you agree on a price limit the presents should not exceed. You could also agree that everyone writes his name on a piece of paper and 3-5 wishes. This paper is used as fortune for the Secret Santa. It makes everybody's life easier, and everyone will love their present.
Mindfulness is the key to our happiness.
Fully concentrate on what you do at any given moment, because this is the most important thing to do at this very moment. When you bake cookies, do it with all your heart and allow yourself to enjoy and have fun. Anything else is irrelevant at this moment.
Very often, we are stressed and frustrated because we have to do chores we do not want to do. We forget that it is the positive things in our life that are the reason for those chores.
Maybe we can try to be grateful for …
having family and friends for whom we need to buy presents and cook.
having a warm flat/house we need to clean, and we can decorate.
actually, having the time and peace to do all those things. 
having clean water for drinking, cooking, cleaning, washing, etc.
When we concentrate on what we are grateful for, what goes well in our life, our brain starts researching for proof and even more of it. This way we create good mood and happiness.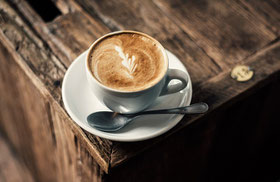 Make sure that you have some "me-time" every day and do something to relax and to rejuvenate yourself. Do some meditation, take a hot bath with candlelight or a long walk through nature, have a hot cuppa while reading a book you like, just look out of the window and/or listen to music. Find something that makes you feel good and actually do it.
Create a healthy balance of work and relaxation.
I wish you a cheerful and stress-free festival season.
If you have 5 minutes watch this little X-Mas story ;-) (the link will forward you to YouTube).
Always remember, you may feel well even though the general situation might not be very bright. Take good care and be well. 
Yours,
Sibylle
inner works for you
sibylle chaudhuri | consulting | coaching | training | mediation
email: info@sibylle-chaudhuri.com
www.sibylle-chaudhuri.com
Disclaimer
Everything provided in this newsletter is for informational, motivational and/or educational purposes only. Whether you change/do something in your life is your decision and yours only. You carry responsibility for your life.
The given content is not intended to be a substitute for professional medical, psychological and/or legal advice, diagnosis, treatment or consulting. Please consult your physician, therapist, lawyer regarding the applicability of any opinions or recommendations with respect to your concerns, symptoms and/or medical condition.
© sibylle chaudhuri | consulting | coaching | training | mediation
inner works for you